AIGraph CAD Viewer
Stand-alone DGN file Viewer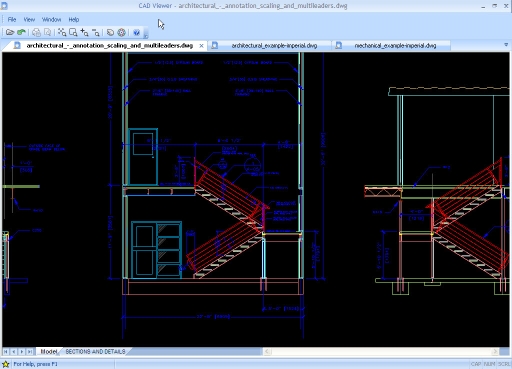 Why use AIGraph CAD Viewer?
AIGraph CAD Viewer is the best DGN file viewer.In addition to AutoCAD® and MicroStation® designs, AIGraph CAD Viewer also supports many other file formats, including raster image formats.
Use AIGraph CAD Viewer to explore 2D and 3D CAD files, to measure distances and areas accurately, and to convert CAD files between differet formats with full fidelity, on every desktop.
What is a DGN file?
DGN files are most commonly associated with the MicroStation® construction design software application.The DGN files that contain 2D or 3D drawings that are based on the Intergraph Standard File Format or, the V8 DGN standard.
In United States, many state and city governments officially made DGN the required file format for the submission and issuance of CAD Drawings